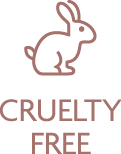 Genetix Reborn TAMED FX Conditioner
300ml | 1 Litre
Relax curls while intensely nourishing for ultimate curl control and manageability
Genetix Reborn TAMED FX is a 3 stage process that is effective by shampooing and conditioning and adding a Calming Balm prior to styling.
…
TAMED FX Conditioner is bolstered with botanical extracts working harmoniously to saturate hair fibres and relax curls while intensely nourishing for ultimate curl control and manageability.
Enriched with ultra-nourishing extracts and moisturising botanicals Genetix Reborn TAMED FX Conditioner is designed to moisturise, tame and revive unruly, dry or damaged curly hair. The unique formula is designed to saturate each hair fibre with conditioning extracts to relax curls while minimising frizz and dryness.
Lightweight and infused with reviving oils from the Illawarra Flame Tree and Arnica Flowers, TAMED FX enhances shine, improves manageability and offers optimal protection from the elements. Subtly sweet fruity peach fragranced.
SUITABLE FOR: Unruly, dry or damaged Curly or Wavy hair.
DIRECTIONS: After shampooing with Genetix Reborn TAMED FX Shampoo, gently massage Conditioner into hair, working well through the mid-lengths and ends. Leave in for 1-3 minutes before rinsing thoroughly.
Follow with Genetix Reborn TAMED FX Calming Balm.
STAR INGREDIENTS: Botanical extracts of Gentian, Juniper fruit, St John's Wort, Norway Spruce, Illawarra Flame Tree flower and Arnica flower.
INGREDIENTS: Water (Aqua), Cetearyl Alcohol, Cetrimonium Chloride, Gentiana Lutea (Gentian) Root Extract, Juniperus Communis (Juniper) Fruit Extract, Hypericum Perforatum (St John's Wort) Flower/Leaf/Stem Extract, Picea Excelsa (Norway Spruce) Leaf Extract, Hayflower Extract, Melissa Officinalis (Lemon Balm) Leaf Extract, Arnica Montana (Arnica) Flower Extract, Brachychiton Acerifolius (Illawarra Flame Tree) Flower Extract, Glycerin, Panthenol, Propylene Glycol, Butylene Glycol, Glyceryl Stearate, Stearalkonium Chloride, C10-11 Isoparaffin, Ethoxydiglycol, Lactic Acid, Citric Acid, Fragrance (Parfum), DMDM Hydantoin, Phenoxyethanol, Linalool, Coumarin, CI 17200.
Similar Items
You may also like
Why not try some of these products? They work perfectly together.