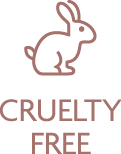 Genetix Reborn TAMED FX Calming Balm
125ml
Ultra moisturising and frizz eliminating leave-in calming balm for silky smooth, relaxed curled styles
In stock
In stock
Genetix Reborn TAMED FX is a 3 stage process that is effective by shampooing and conditioning and adding a Calming Balm prior to styling.
…
TAMED FX Calming Balm is a nutrient-rich, ultra-moisturising and frizz eliminating leave-in calming balm for silky smooth, relaxed curled styles.
Get control of those curls! Genetix Reborn TAMED FX Calming Balm for curly hair is a game changer that will temporarily change the structure of curly, wavy or frizzy hair making it more manageable.  It is beautifully rich in botanicals and features extracts of the Australian native Illawarra Flame Tree flower that helps to smooth and relax curls.
After using both TAMED FX Shampoo and Conditioner, TAMED FX Calming Balm will help you achieve ultimate curl control and manageability.
With continued use, the TAMED FX Trio will relax the state of the hair resulting in less work to achieve great results each day.
The possibilities are now endless, and the choice is yours – soften the curl, leave wavy, tong and turn, or blow dry straight. Genetix Reborn TAMED FX will allow you to soften or strengthen curl – and it will last!  This treatment should be styled each morning with blow dryer or irons to reform hairstyle without adding more product or water.
Genetix Reborn TAMED FX allows you to now enjoy a whole range of looks you previously just dreamt about.
All 3 stages must be applied to the hair as active ingredients that change the structure of curly hair are deposited at each stage.
SUITABLE FOR: Unruly, dry or damaged Curly or Wavy hair.
DIRECTIONS: After washing your hair with Genetix Reborn TAMED FX Shampoo and Conditioner, apply a small amount of TAMED FX Calming Balm to hands and work evenly through towel-dried hair. Use more or less according to thickness and texture of hair. Ensure even dispersion for best results and comb through from roots to ends. Allow to dry naturally or blow dry smooth and finish with straightening iron if desired.
STAR INGREDIENTS: Botanical extracts of Juniper Fruit, Illawarra Flame Tree Flower, Gentian, St John's Wort, Norway Spruce, Lemon Balm, Hayflower, and Arnica flower.
INGREDIENTS: Water (Aqua), Propylene Glycol, Cetearyl Alcohol, Glycerin, Brachychiton Acerifolius (Illawarra Flame Tree) Flower Extract, Gentiana Lutea (Gentian) Root Extract, Juniperus Communis (Juniper) Fruit Extract, Hypericum Perforatum (St John's Wort) Flower/Leaf/Stem Extract, Picea Excelsa (Norway Spruce) Leaf Extract, Hayflower Extract, Melissa Officinalis (Lemon Balm) Leaf Extract, Arnica Montana (Arnica) Flower Extract, Panthenol, Stearalkonium Chloride, Butylene Glycol, Amodimethicone, Cetrimonium Chloride, Trideceth-12, Ethoxydiglycol, Lactic Acid, Fragrance (Parfum), DMDM Hydantoin, Linalool, Coumarin, Limonene, Citronellol, Hexyl Cinnamal, Amyl Cinnamal, Butylphenyl Methylpropional.
Similar Items
You may also like
Why not try some of these products? They work perfectly together.