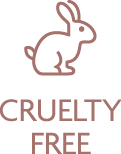 Genetix Reborn Locked FX Trio Pack

In stock
In stock
Lock in colour for longer with the Genetix Reborn LOCKED FX Trio Pack.  This pack is suitable for any and all colour treated hair types.
Genetix Reborn LOCKED Shampoo and Conditioner are inspired by nature.  As a result, each contains performant levels of high quality ingredients that get results. Infused with botanical extracts of Matricaria flower, Yarrow, Rest Harrow, Coltsfoot, Breckland Thyme, Horsetail and Marshmallow Root.  These blend beautifully to rebuild and stabilise the hair shaft and most importantly deter colour fade.  The outcome is silkier, smoother strands of vivid colour.
Similarly, Rice protein is full of vitamins, minerals, antioxidants, and amino acids that are all beneficial to hair. As a result, this helps improve hair manageability, shine and volume. It detangles, strengthens and smoothens hair.  It is a proven moisturiser that improves the overall condition of the hair.Rice protein is also a natural alternative to traditional volumising agents.
Suitable for: Colour treated, dry or damaged hair.
THIS TRIO PACK CONTAINS:
1 x 300ml Genetix Reborn Locked FX Shampoo
Containing a colour-locking compound to repair and care for chemically treated or coloured hair.  Meanwhile, it will deter colour fade for a long-lasting 'born that way' POP of colour.
1 x 300ml Genetix Reborn LOCKED FX Conditioner
The ultra-nourishing conditioner will deter colour fade while improving manageability.  This offers ultimate protection against the elements and repairs damage caused by chemical colouring.
1 x 125g Revitafoam
A lightweight leave-in moisturising foam for disentangling and enhancing hair elasticity.  Instantly tames the hair while minimising frizziness and dryness.
Genetix Reborn LOCKED FX Trio Pack for healthy strands of vibrantly coloured hair.
Similar Items
You may also like
Why not try some of these products? They work perfectly together.