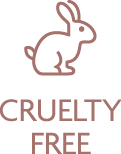 Revita For Gunk
100g
hair shaper
GUNK Hair Shaper is perfect for moulding, shaping and scrunching styles that require a flexible, yet strong hold.
A sublimely scented goopy, creamy and slightly sticky hair shaper that gives a matte effect texture perfect for shorter hairstyles.
Style with Gunk Hair Shaper to obtain your untamed, dishevelled yet contrived style.
Use Gunk for creating spikes or used for root lift on hard to lift hair.  It is great for separating, or just clumping hair strands together. Piece out your fringe or feather your bangs.
Succeeds on the most stubborn heads of hair. Gunk Hair Shaper holds hair shape until you want to rework it. Humidity resistant and never flakes.
View our complete Australian Made styling and treatment range.
SUITABLE: Suits all types of hair but specifically short hair that requires texture.
DIRECTIONS: Activate a small amount between palms of hands or fingertips.  Apply to hair where shape or texture is required, or from root to tips and commence shaping.
Work with dry hair for maximum texture. Enjoy the sublime scent all day!
INGREDIENTS: Water, Ethanol, Lanolin, PVP, Octyl Succinate, Mineral Oil, Paraffin Soft White, Cetearyl Alcohol, Glycerol, Carnauba,
Ozokerite, Ceteareth 20, PEG 40, Castor Oil, Phenoxyethanol, Imidurea, Methylparaben, Propylparaben, Fragrance.
Similar Items
You may also like
Why not try some of these products? They work perfectly together.